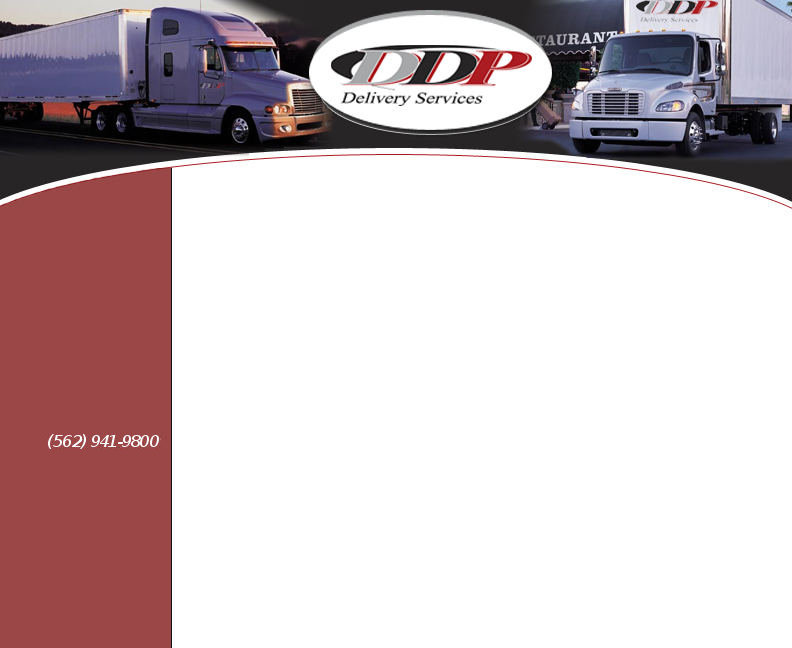 DDP provides next day transit on all shipments within our service area. Our claims ratio of less than 0.4 percent of sales is roughly one-third of the industry standard.
Palletized Freight
Hundred Weight Shipments
Guaranteed Services
AM Delivery
Flexible Late Pick-Up
Lift-Gated Trucks
Inside Delivery
Residential Delivery
Inbound, Outbound & 3rd Party Shipments to Include Blind Shipments
COD Services
Customer Collect Shipments
Hazardous Materials Certified
Parcel Shipments - Tires, Rims, Pails (Non-Conveyable)
Accept Credit Cards
Handle Oversized Shipments
Dedicated Customer Service Representative
On-Line Tracking and Tracing
At DDP our staff is committed to exceeding our customer's need, EVERYDAY!